360 VIDEO FROM IDEA TO DISTRIBUTION @9 AM
Nov 12, 2016
END-TO-END 360 VIDEO WORKFLOW!


THIS EXCITING CLASS WILL FOCUS PRIMARILY ON SET-UP AND SHOOTING WITH AN OVERVIEW OF THE STITCHING PROCESS. THE CLASS WILL INCLUDE LIGHT BREAKFAST.
SCHEDULE
9:00-9:30 AM​: Breakfast/Networking. Have a snack and get to know the workshop leader, the FilmGate staff and other attendees.
9:30-10:00 AM​:
Opening discussion about 360 video shooting & VR. Purpose: This is meant to level everyone's understanding of the basics.
10:30-11:30 AM​:
360​ Video Capture - as a group we will capture live footage.
Preparation (Different types of 360 Rigs, Camera Settings, Preparing for different types of shots[ie. run and gun vs controlled environments, static shots vs. moving shots, lighting and how to synchronize cameras in prep
Shooting (Avoiding stitch lines/framing, dos and don'ts, using various mounts[tripod/monopods] and how to position them, where to position camera and where to position subjects to get best immersion
11:30 AM​ ­-12:30 PM: STICHING
How to synchronize footage in post (audio vs. motion synchro) using Kolor (Gopro), Autopano Video Pro and Sooth vs. Sharp blending modes
Editing your stitching in Kolor (Gopro) Autopano Giga(Beginners guide to masks and how to arrange them to get most ideal stitch lines, beginners guide to using control points to get best stitch, initial coloring and editing horizon.
12:30 – 1:00PM:​ ­ EDITING
Sequence your video and video editing software (Adobe Premiere), using the best transitions for 360, tools and dos and dont's
Using Adobe After Effects or Photoshop to paint out the tripod/nadir, using 360 plugins and adding special effects in 360
Rendering and optimal settings
Various Distribution platforms and ways to share your content as well as 360 Photography
ABOUT THE INSTRUCTOR

Cliff Gladstone is the CEO of 360 Entertainment, a production company based here in Miami, Florida. 360 Entertainment works with brand to create fully immersive content for art galleries, car and fitness brands, real estate, restaurants and most recently the III Points Music Festival.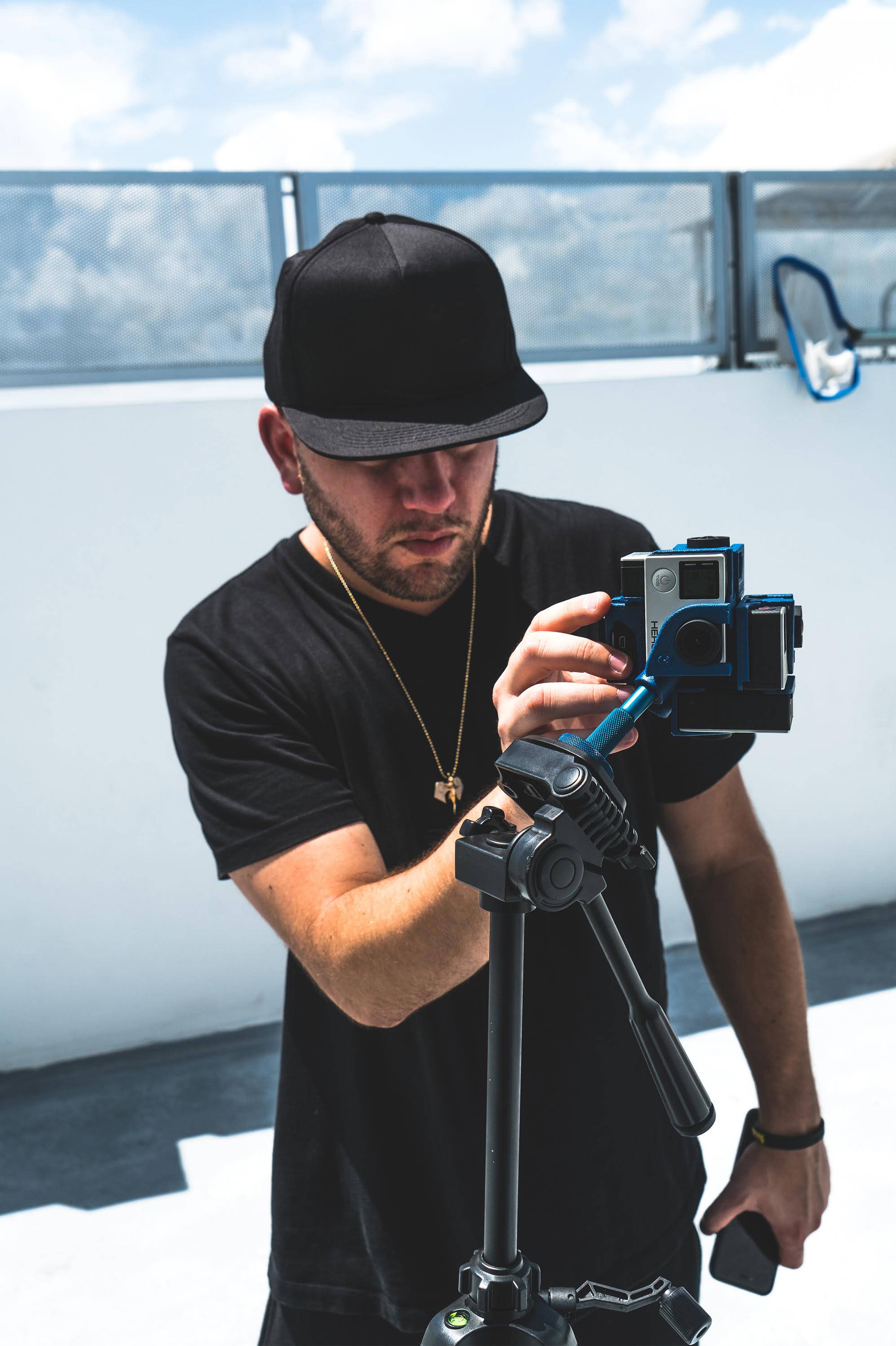 To register event click here:

tags:
wynwood
wynwoodblog
thedailywood
ocinema
ocinemamiami
wynwoodartsdistrict
wynwoodmiami
thingstodomiami
cinemamiami
funmiami